Making an impact without making a fuss
Grabbing the headlines, getting a message out, impressing clients or simply showing the world something new?  All great reasons to make a film. In the digital age the question many face is where to start. IWATCHMEDIA guides and supports you right from the initial idea, focusing on what you want to achieve and ensuring your film has the impact it deserves.
Once your carefully crafted film has been created, you want to make sure it is actually seen by the largest target audience possible, not buried amongst the laughing babies and talking dogs that permeate the digital arena. We can help with that too.
Working with the most talented people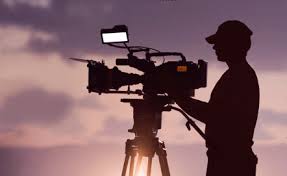 Bringing Ideas To Life
Drawing on our broadcast production skills, we've streamlined the film making process to save you valuable time and to make sure you are confident and happy at every stage.
We take time to ask you questions
This helps define clear goals and objectives for your film. We like to understand how it may fit into a broader marketing strategy, how and where it might be used.  We also help you to understand the production techniques available, as well as the budgetary implications and work hard to ensure you get real value for money.
We get creative
Good films tell a story. Our journalists and directors take your messages and content and turn them into compelling narratives. Whether 5 seconds or 50 minutes, our ideas capture attention, bringing your messages to life.
We ask what you think
Before we even think of sending cameras to locations, we ask for your feedback on our proposals. At this stage we like to be thorough. How can we get the most out of your investment? Are there opportunities to be even more productive, shooting for several purposes within the same  filming day and offering you even more valuable content for your budget?
The fun part
Filming only starts once you're happy and we're confident that we fully understand your needs. We always seek a perfect match between our technical and creative people and your individual project. When it comes to the actual filming, we pride ourselves on making the process enjoyable for all involved and work  hard to ensure you get the best results from our time on location.
Editing Made Easy
Our talented camera crews, journalists and editors work seamlessly to bring your stories to life.  As post production gets underway, you are  once again given plenty of opportunity to feedback on what you see.
Getting seen
Once you are happy to sign off on your film, we provide it in a format to fit with your needs. You may have your own distribution strategy but should you wish, we can handle all of this.